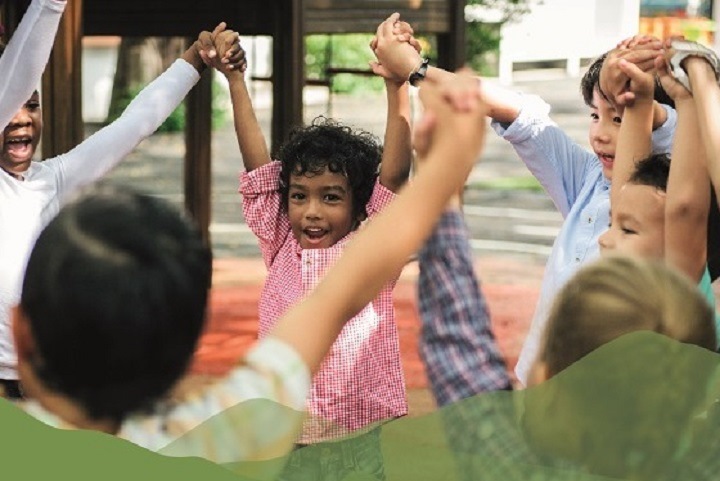 MENDOZA - ARGENTINA ISSBD REGIONAL WORKSHOP
---
Investing in Sustainable Childhoods: Implications for Preventive and Intervention Research
October 22-25, 2019


Introduction

This workshop is about children in the context of sustainable development. "Sustainability or sustainable development is development that meets the needs of the present, without compromising the ability of future generations to meet their own needs." This definition of sustainability comes from the Brundtland Report in 1987, which set the standard for sustainable development as we know it today. When we talk about 'future generations', we're talking about the children of today and in the future.The United Nations 2030 Agenda that includes the 17 Sustainable Development Goals (SDGs) integrates dimensions of poverty reduction, health, education, sustainable agriculture and energy, climate change, gender equality and social inclusion. Taken together, the goals offer a holistic approach to meeting children's needs, protecting them from harm and securing their environments. In this workshop we deliberate on how as developmental scientists we can help provide all children with the tools, skills, and services they need to survive, thrive and make the most of their lives, in the context of challenges to sustainability.
Aims
The workshop will provide a forum where early career researchers ( ECRs) can meet and learn about issues related to sustainable development,and how we can use developmental science to support child, adolescent and adult development, supported by senior scholars with outstanding publishing backgrounds in the field.
Thematic Scheme
 Childhood poverty: Bridging evidenced-based efforts between neuroscience and policy.
 Pathways to sustainability: Role of developmental science for sustainable child development in low-and middle-income countries.
 Climate change and its implications for sustainable child development.
 Addressing sustainable human development in social science research.
 The role of peer relations in the framework of sustainable development.
 Psychological assessment with children: Validity, reliability and discriminative issues.
 Resilience and positive development: Implications for sustainable development
 Inequity, social inclusion and sustainable development in childhood.
 Meta-analysis: Its utility, steps, results, and conclusions. Feasibility and utopias.
 Publishing and reviewing in academic outlets.
 Ways to communicate research through press releases, media interviews, conference presentations, manuscript submissions, and public policy.
Keynote Speakers (in alphabetical order)
Professor Toni Antonucci (United States)
Dr. William Bukowski (Canada)
Dr. Mercedes Fernández Liporace (Argentina)
Professor Silvia Koller (Brazil)
Dr. Sebastian Lipina (Argentina)
Professor Ann Sanson (Australia)
Dr. Suman Verma (India)
Eligibility
 Early career scholars from Argentina and the South America region who are interested in the study of child development or are working in the area of preventive intervention research among children.
 Early career scholars are defined as those who are doing their Ph.D or who have completed their Ph.D degree within the prior seven years.
How to Apply

Please submit the following required documents:
(a) a letter of interest, explaining how the workshop will support your professional or career goals and a description of your financial capacity or that of your host department/university to cover the accommodation and travel costs;
(b) an abstract of 250 words on your proposed presentation related to the workshop theme;
(c) a 3-page curriculum vitae; and
(d) a letter of recommendation from a senior scientist.
All four pieces of information need to be in English, and in a single PDF
, sent by e-mail with your full name and "ISSBD WORKSHOP MENDOZA" in the subject line. (For example: Greco, Carolina ISSBD WORKSHOP MENDOZA)
Send your application to: Mirta Ison Ph.D and Carolina Greco Ph.D
CONICET-INCIHUSA - Aconcagua University
E-mail:
Esta dirección de correo electrónico está siendo protegida contra los robots de spam. Necesita tener JavaScript habilitado para poder verlo.
Travel Grant

Registration for the workshop will be free, but all workshop participants will be required to be current members of ISSBD, or to join if they are not already members.
All selected participants will be supported through travel grants covering the following:
ECRs' travel and accommodation costs will be subsidized, with 30-75% of the total costs covered, based on merit and financial need. Applications will be considered on a case-by-case basis.
All lunches, dinners and tea/coffee will be covered for all participants.
Important Dates

April 30, 2019:
Deadline for submission of application (including letter of interest, abstract, 3-page curriculum vitae and letter of recommendation).
The deadline for the submission of applications has been extended until May 31, 2019.July 30, 2019:
The announcement of acceptance of applications and travel grants.
Organizer and contact person:
Carolina Greco Ph.D:
Esta dirección de correo electrónico está siendo protegida contra los robots de spam. Necesita tener JavaScript habilitado para poder verlo.
Faculty of Psychology - Aconcagua University
Catamarca 147, CP 5500
Mendoza, Argentina
---